Albums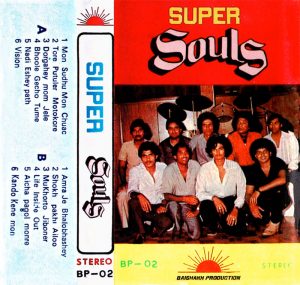 Super the Souls
In 1980, they released their debut album Super the Souls, which was one of the first albums to be released by a music group in Bangladesh, along with the debut album of the band 'Shocking Blue'.
Side-A
1. Mon Shudhu Mon
2. Torey Putuler
3. Dorgay Mom Jele
4. Bhule Gechho Tumi
5. Nodi Eshe Poth
6. Vision
Side-B
1. Aamra Je Bhalobeshe
2. Sukh Pakhi Aailo
3. Mukhorito Jibone
4. Life Inside Out
5. Aichha Pagol Monre
6. Kando Keno Mon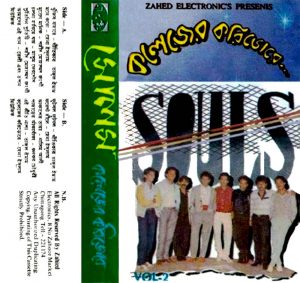 College er Corridore:
In 1982, they released their second album Colleger Er Corridore.
Side-A
1. Khujish Jaharey
2. Mone Koro
3. Mukto Manik
4. Cholona Hariye Jai
5. Protidin Protiti
6. Aamader Ei Gaan
Side-B
1. Football Football
2. Forrest Hill e
3. Akasher Tara
4. Paharer Aka Baka
5. Ei Kirti Nasha
6. College er Corridor-e
After the release of their second album, Nakib Khan and Pilu khan left the band, going on to form the band "Renesa" later on.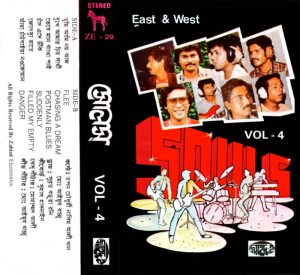 East and West
In 1988, they released their fourth album East and West, which had six English and six Bangla songs. Even though they started their career singing English songs, this is the first time they released them. The songs were all written and composed by the band. Afterwards, Ayub Bachchu left Souls to form Little River Band, which was later renamed Love Runs Blind and is also known by its acronym, LRB.
Side-A
1. Tumi Aami Noy Aaj
2. Dukkho Aamar Chiro Shathi
3. Bhebe Mone Betha Paai
4. Chad Eshe Uki
5. Josna Raate
6. Aara Chatgaiya Noujowan
Side-B
1. Flee
2. Chasing A Dream
3. Postman Blues
4. Suddenly
5. Filled My Empty
6. Danger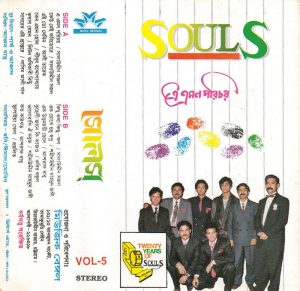 E Emon Porichoy
In 1993, Souls released their fifth album E Emon Porichoy, which was Tapan's last appearance in Souls.
Side-A
1. E Emon Porichoy
2. Keu Nei Corridor-e
3. Ei To Shedin
4. Keno Emon Holo
5. Krishan Jemon
6. Shagorer Oi Prantore
Side-B
1. Kichhu Kotha Kichhu Khon
2. Ek Chokhe Shudhu Shopno
3. Ek Uronchondi Chele
4. Kuheli Jaane Ki Ajo
5. Valobashi Oi Shobuj
6. Koto Kathkhor
7. Jalaia Gela
Afterwards, Tapan left the band to pursue a solo career. Tapan was replaced by Partho Borua as the lead singer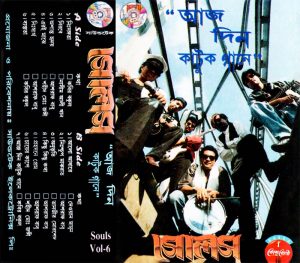 Aaj Din Katuk Gaane
In 1995, Souls released their sixth album Aaj Din Katuk Gaane.
Side-A
1. Nishshongota
2. Nirobe
3. Oshanto Ridoy
4. Er-ee maajhe
5. Nishshartho
6. Bestota
Side-B
1. Aalo adhare
2. Nishchup Maajhraat
3. Anubhuti
4. Kichhu kichhu kotha
5. Prohoshone prem
6. Chaayer cup-e
7. Aaj din katuk gaane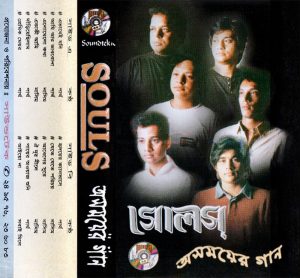 Oshomoyer Gaan
In 1997, Souls released their seventh album Oshomoyer Gaan which features the songs
Side-A
1. Ebhabei Jodi
2. Aami Aar Bhabbona
3. Elomelo Kotha
4. Ekaki Aami
5. Dariye Chilam
6. Premik Mayor
Side-B
1. Ridoyer Kenvase
2. Jete Jete Porichoy
3. Aabeger Shure
4. Oi Dur Neele
5. Paayer Awaj Shuni
6. Aiyo naa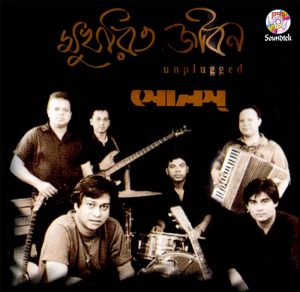 Mukhorito Jibon
In 2000, they released their first acoustic album, Mukhorito Jibon; it compiled some previously released songs, some remakes of old Bangla songs, along with some newly released songs.
1. E Jeno Shei Chokh
2. Aynar Kache
3. Baashi Shune
4. Bhulini Ami
5. Chokra Chand
6. Eto Shur Aar Eto Gaan
7. Hothat Shunnota
8. Mukhorito Jibon
9. Nitol Paaye
10. Ochena Adhare
11. Sharadin Tomay Bhebe
12. Shukh Pakhi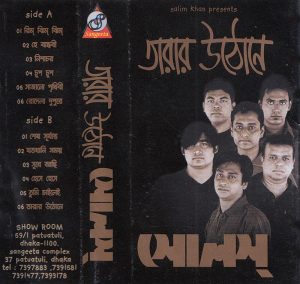 Tarar Uthone
In 2003 they released their ninth album Tarar Uthone
1. Rim Jhim Jhim Brishty Pore
2. He Bandhobi Jabe Ki
3. Ekhon Aami Nishachor
4. Tip Tip Tip Brishty
5. Sajano Prithibi
6. Rodela Dupure
7. Adhare Hariey Galeo Ami
8. Jatokani Shomoya
9. Sukhe Achi
10. Heshe Heshe
11. Tumi Chailei
12. Tarar Uthone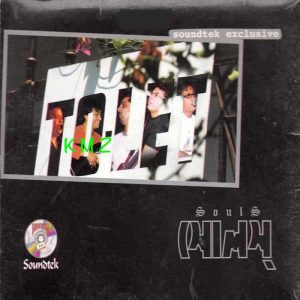 To-Let
In 2004 they released their tenth album To-Let. To-Let was the last album that sound engineer Mobin worked on before his death.
1. To Let
2. Makorsha
3. Sondeho
4. Ager Jonom
5. Shopno Loker Chobi
6. Sudhu Tumi
7. Kotha Ekhono Likhini
8. Kotha Ekhono Likhini 2
9. Sritir Diary
10. Manush
11. Janina
12. Kokhono Kokhono
13. Bangladesh
Mixed Album:
* Ridoyhina (Shokti)
* Shei Kobe (Bhanga Mon)
* Shomoy Aar katena (Shesh Dekha)
* Tomar Oi Mon Taake (Ekti Naari Obujh)