Partha Barua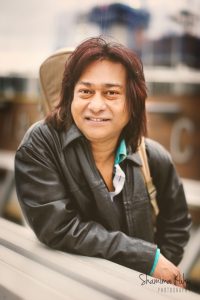 Partha Barua is a Bangladeshi musician and an actor. He is a member of the band Souls.
Barua was born and raised in Chittagong. His mother was a teacher of Bagmoniram S.K City Corporation School. Partha was introduced to music at a very early age. He had a music teacher at home and also used to perform regularly at school programmes. He completed his SSC from Nasirabad Government High School and graduation from University of Chittagong.
While studying in Chittagong University Barua sang for Sangskritik Chattro Sangha. Later, he became a member of a local band Message and began to learn playing guitar and key board. Later he became a member of Souls band. Partha started his singing career releasing his first music album with Souls in 1989.
Albums
E Emon Porichoy (1993) by Bengal music
Aaj Din Katok Gane (1995)
Trirotner Khepa (1998)
Osomoyer Gaan (1997)
Mukhorito Jibon (2000)
Tarar Uthane (2001)
To – Let (2003)
Jhut Jhamela (2004)
Kingbodonti- Souls & Dhalchot (2009)
Somoy are Katena – Best of Partha Barua
Kusum Kusom Prem – with James
jam (2012)